Versatile linear LED-engine
OptoDrive® THEO is a flexible high intensity linear LED-engine for various fixtures.
It is possible to daisy chain and has no need for a driver.
---
No driver
230VAC – No need for a driver
You are able to connect the LED-module directly to 230VAC mains and won't need a bulky driver.
This allows freedom to design slim fixtures without making place or need extra cables for a driver.
And without an extra component there is less risk of failure.
---
Coated
Silicone conformal coating – for improved moist resistance
The LED-engine has a conformal silicone coating over the components to make it even more suited for outdoor lights.
---
Consistent form factor
Linear shape that lasts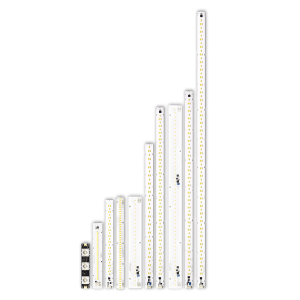 For linear luminaires we offer tre different platforms in many size-options.
From the smallest Gustav, to the narrow Anders and up to the versatile Theo.