---
Nya möjligheter för designers
En designer söker alltid nya sätt att skapa inspirerande former.
Vi på Optoga ger dem en hel uppsjö av nya möjligheter med Clara AC IP65.
Med Clara IP65 ger vi designers och tillverkare nya möjligheter att skapa nya intressanta utomhusarmaturer. Utan att behöva begränsa sig till att, och hur, armaturen behöver vara vattensäker. Det har vi löst redan i ljuskällan.
Genom att göra själva LED-modulen IP67-klassad behöver armaturen inte se ut som utomhusbelysning alltid gjort. Dessutom behövs ingen extern drivare, Clara AC IP65 kopplas direkt till 230V. Det sparar både utrymme, monteringstid, vikt och pengar. Men framför allt skapar det helt nya designmöjligheter där det enda som behövs kan vara en stålbalk och två skruvhål för ljuskällan.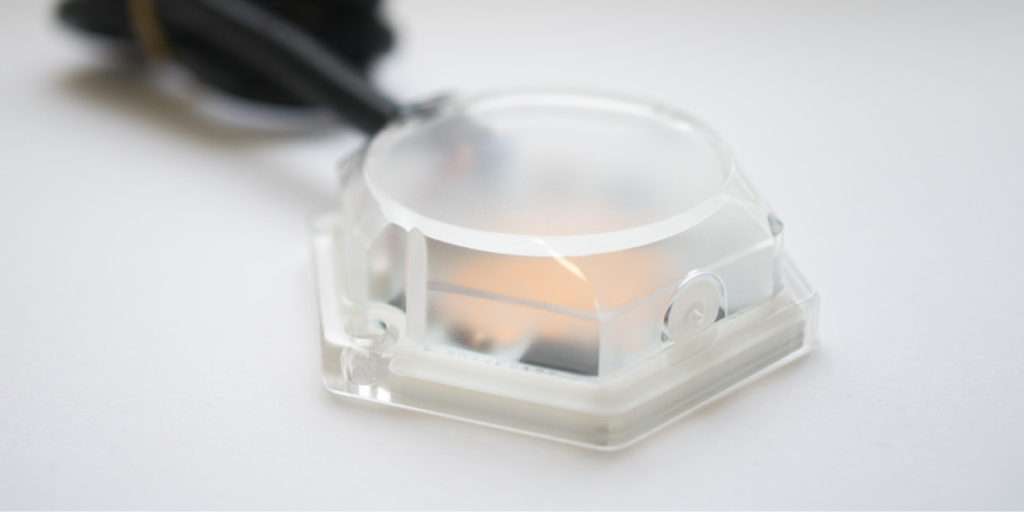 Förändrar marknaden
Med Clara AC IP65 förändras utomhusmarknaden för belysningstillverkare en gång för alla. Nu behöver tillverkare nämligen varken tillföra ytterligare fuktkapsling eller drivsteg för LED-enheten, utan kan bara koppla in den direkt i 230 volt. Det innebär enklare och mer kostnadseffektiv design samt kortare tid för att förädla och producera produkter. Med Clara AC IP65 sparar tillverkarna därför inte bara tid, utan även pengar.
Tanken är att istället för att göra hela armaturen fuktsäker så gör vi bara de ställen som är i behov av fuktspärrar säkra. Det handlar om att inte stänga in fukt utan alltid kunna få den att avdunsta från de platser som inte har elektronik. Stäng inte inne fukt utan öppna upp konstruktionen så att fukten alltid kan avdunsta.
Användningsområde
Clara AC IP65 är utvecklad för pollare, parkbelysning och bulkheads och kan integreras i miljöer som förut inte var möjliga, då LED-modulen i sig är vatten och fuktsäker. Vi har därmed flyttat undan den fuktsäkerhetsspärr som tidigare behövde finns inbyggd i armaturen och förenklar för OEM tillverkaren.
Tillverkaren kan nu koncentrera sig fullt ut på att konstruera respektive skapa en unik design istället för att fokusera på hur de olika fuktsäkra miljöerna ska uppnås – allt detta är integrerat.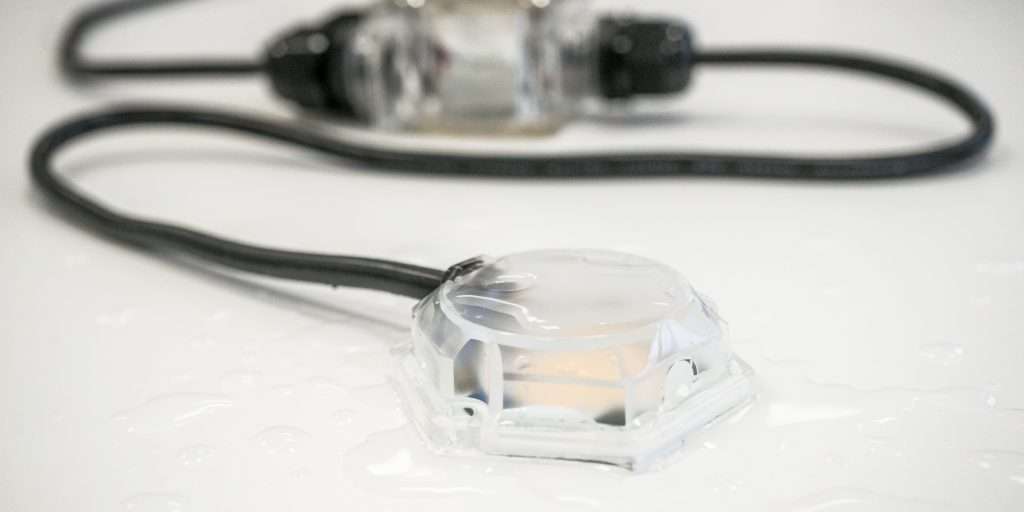 Smidigt och säkert
Allt som behövs är två skruvar för att fästa modulen i exempelvis en stålbalk.
All elektronik är inkapslad i höljet och ett membran som andas gör så att det inte bildas kondens. Det som behövs är en fuktsäker kopplingsbox som elinstallatören har åtkomst till för inkoppling av 230VAC respektive att den är monteras på någon form av värmeavledande material.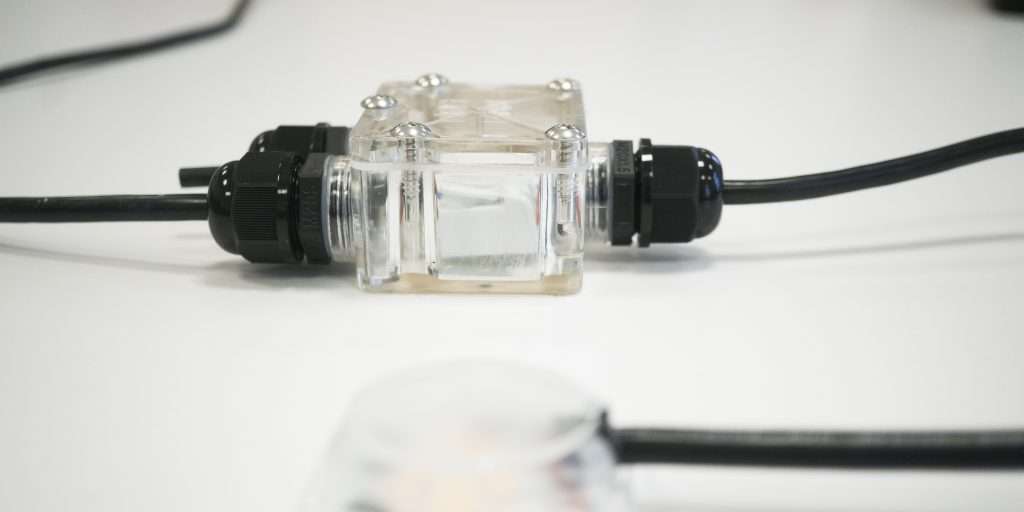 Tekniska specifikationer
Basen i konstruktionen är en av våra starkaste och mest förekommande LED-moduler som finns ifrån låga effekter upp till höga med 230VAC som inkopplingsspänning. Vi har integrerat en 2-ledad dubbelisolerad gummikabel för att ha en flexibel möjlighet till inkoppling. LED modulen är ventilerad via speciella membran för att hela tiden kunna tryckutjämna för att minimera risken för fuktinträngning. Det är som alltid viktigt att kopplingsboxen också är fuktsäkrad annars kan fukt komma in via kabelanslutningens innerledare. Undersidan av LED modulen ska alltid vara monterad mot metall för värmeavledning.
Clara AC : IP65
For bollards and outdoor lights
| | |
| --- | --- |
| Power | 6W | 10W |
| Flux | 650lm | 1000lm |
| CRI | Ra>80 |
| Optics | 110° IP65 cover |
Water resistant
Clara AC IP65/IP67 is the perfect outdoor LED-engine
No need for extra encapsulation
Breatheble membrane keeps moisture away
Easy mounting with attached cable
Long life time, 50 000 h (L80B10)
---
No driver
230VAC – No need for a driver
You are able to connect the LED-module directly to 230VAC mains and won't need a bulky driver.
This allows freedom to design slim fixtures without making place or need extra cables for a driver.
And without an extra component there is less risk of failure.
---
Water resistant
IP65/IP67
The IP67 classification means the LED-module is water resistant and is protected from immersion in water with a depth of up to 1 meter for up to 30 minutes.
---
Coated
Silicone conformal coating – for improved moist resistance
The LED-engine has a conformal silicone coating over the components to make it even more suited for outdoor lights.
---
Consistant form factor
Hexagonal shape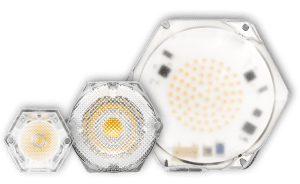 The hexagonal modules are designed to fit in round, square or hexagonal fittings.
The hexagonal designs are available in three different versions – Felicia, Clara and Svea.
The form factor is consistent over time, and is easy replaceable since the mounting holes are the same year after year.
Power

6W | 10W

Flux

650lm | 1000lm

CRI

>Ra80

Optics

130°

CCT options

2 700K, 3 000K, 4 000K

Number of LED's

24

Life length

50 000h

Power supply

AC: 230VAC direct to mains

Flicker Percentage

(%)

Flicker Index

Surge protection

(Volt)

1000V on board

Module dimension

(mm)

TBD

Ideal applications

Outdoor
Downloads
---