---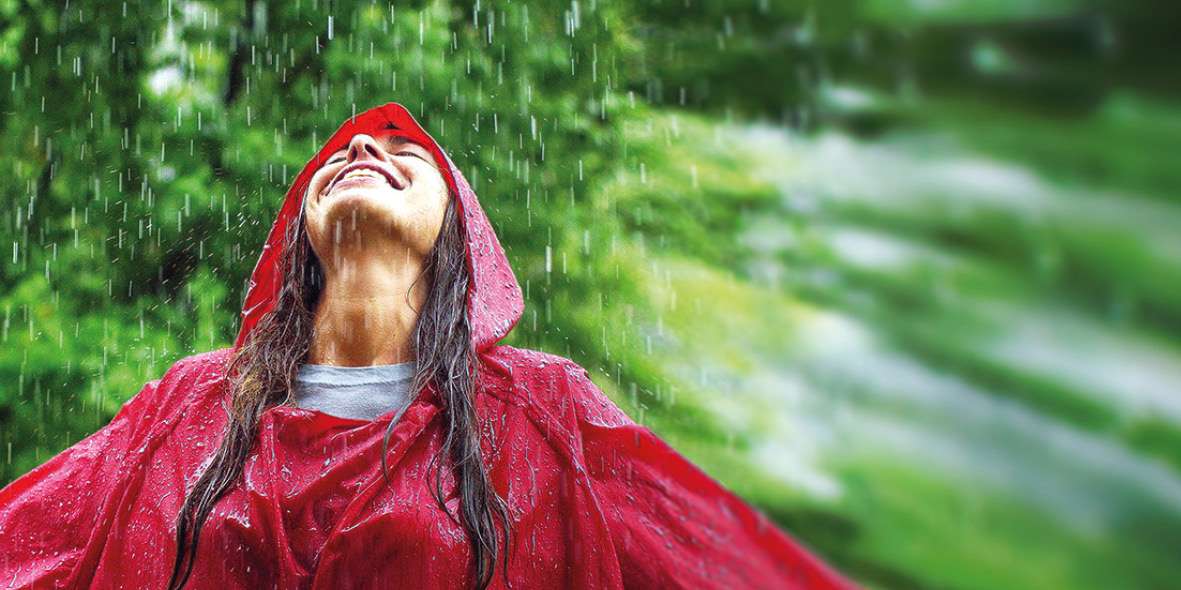 Water resistant LED-engine
A designer always seeks new ways to create inspiring shapes.
We at Optoga give them a whole host of new possibilities with the Clara AC IP65.
Press kit for Clara AC IP65
With the Clara IP65, we give designers and manufacturers new opportunities to create new interesting outdoor fittings. Without having to limit yourself to, and how, the luminaire needs to be water proof. We have already taken care of that in the light source.
By making the actual LED-engine IP67-rated, the luminaire does not have to look like outdoor lighting always done. In addition, no external driver is needed, the Clara AC IP65 connects directly to 230V mains. It saves space, assembly time, weight and money. But above all, it creates completely new design possibilities where all that is needed can be an aluminium casing and two screw holes for the LED-engine.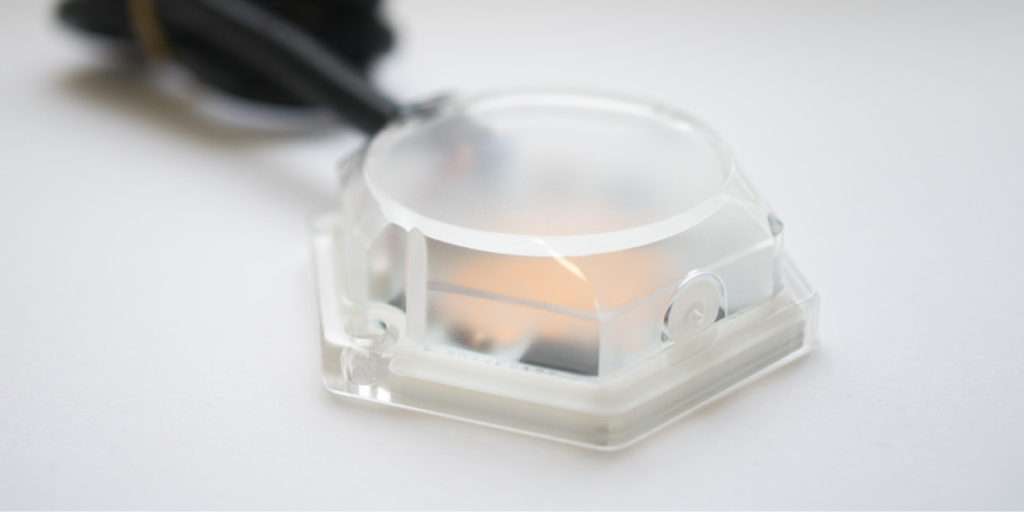 Changing the market
With Clara AC IP65 the market for lighting manufacturers is changed once and for all. Now manufacturers won't need neither additional housing or driver for the LED unit, but can plug it directly to mains, 230 volts. This means easier and more cost-effective design, and less time to process and produce products. With Clara AC IP65 the manufacturers not only save time but also money. The idea is that instead of doing the whole luminaire moisture proof, we just do the places that are in need of moisture barriers secure. It's about not closing in moisture, but always get it to be able to evaporate. Do not turn in moisture without opening up the structure so that the moisture can always evaporate.
Area of use
Clara AC IP65 is designed for bollards, park lighting and bulk heads and can be integrated into environments that previously were not possible, since the LED module itself is water and moisture proof. We have thus moved away the moisture barrier that previously had to be built into the luminaire, this simplifies for the OEM manufacturer. The manufacturer can now concentrate fully on designing and creating a unique design instead of focusing on how the different moisture-proof environments will be achieved as all this is integrated in the module.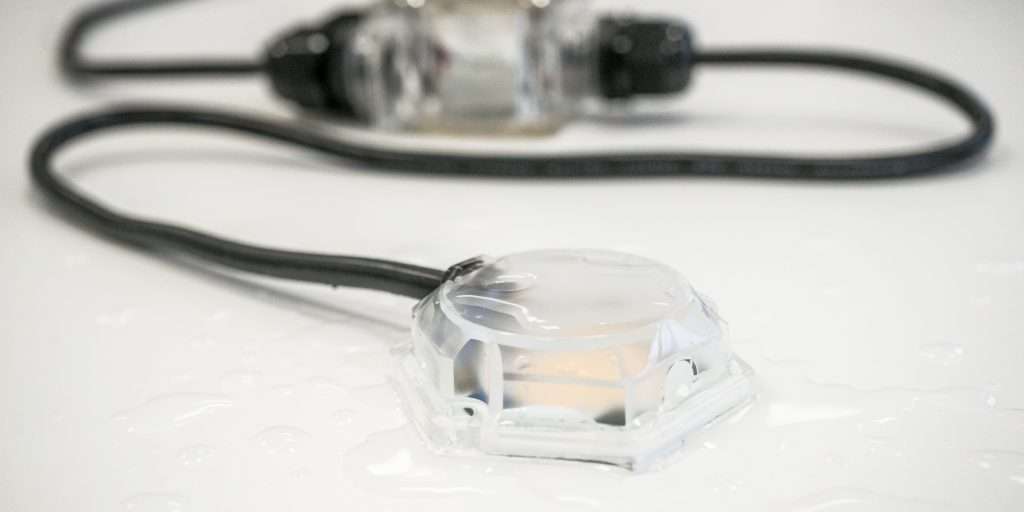 Convenient and safe
All you need are two screws to attach the module, for example, to a steel beam. All electronics are encapsulated in the casing and a breathable membrane allows to prevent condensation. What is needed is a moisture-proof junction box as the electrician has access to the connection of 230VAC. And mount the module on any kind of heat dissipating material.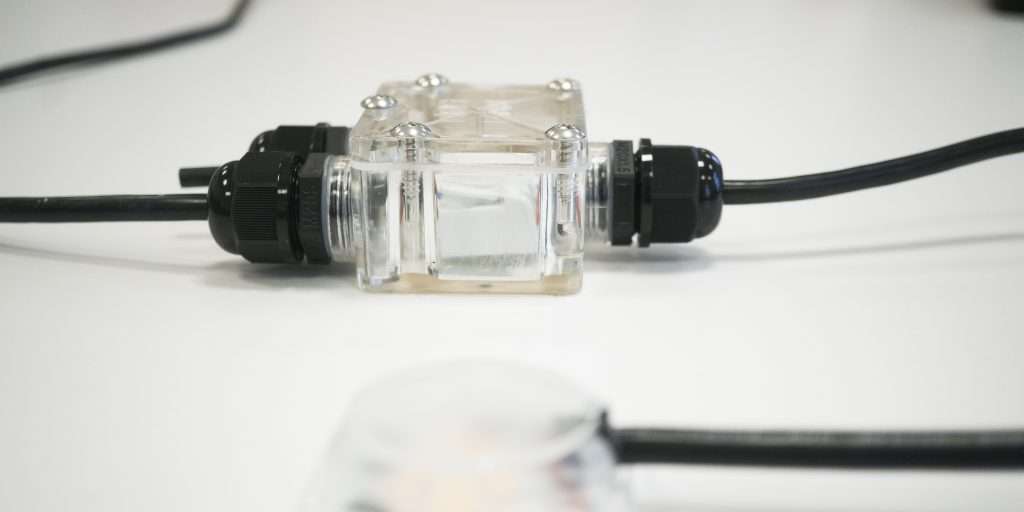 Technique
To make it easier for to implement this device, we have tested it for IP65, IP66 and IP67 and verified this through Intertek tests. We have tests well documented and our test numbers are disclosed as needed to minimize the costs of all users in Europe. The tests will not be required to be duplicated by the luminaire manufacturers as we use an accredited test body. This is because we make it easy for the luminaire manufacturers to test the final devices.
IP65, IP66 and IP67 (Degrees of protection provided by enclosure (IP code))
IK08 (Degrees of protection by enclosures for electrical equipment against external mechanical impact (IK code))
LED Module for general Lighting – Safety Specification
Photobiological safety of lamp systems
Technical specifications
The base of the construction is one of our strongest and most abundant LED modules from low power to high with 230VAC as switching voltage. We have integrated a 2 conductor, double insulated rubber cable to have a flexible option of switching. The LED module is ventilated through special membranes to always be able to equalize in order to minimize the risk of moisture ingress.
Clara AC : IP65
For bollards and outdoor lights
| | |
| --- | --- |
| Power | 6W | 10W |
| Flux | 650lm | 1000lm |
| CRI | Ra>80 |
| Optics | 110° IP65 cover |
Water resistant
Clara AC IP65/IP67 is the perfect outdoor LED-engine
No need for extra encapsulation
Breatheble membrane keeps moisture away
Easy mounting with attached cable
Long life time, 50 000 h (L80B10)
---
No driver
230VAC – No need for a driver
You are able to connect the LED-module directly to 230VAC mains and won't need a bulky driver.
This allows freedom to design slim fixtures without making place or need extra cables for a driver.
And without an extra component there is less risk of failure.
---
Water resistant
IP65/IP67
The IP67 classification means the LED-module is water resistant and is protected from immersion in water with a depth of up to 1 meter for up to 30 minutes.
---
Coated
Silicone conformal coating – for improved moist resistance
The LED-engine has a conformal silicone coating over the components to make it even more suited for outdoor lights.
---
Consistant form factor
Hexagonal shape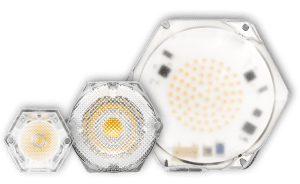 The hexagonal modules are designed to fit in round, square or hexagonal fittings.
The hexagonal designs are available in three different versions – Felicia, Clara and Svea.
The form factor is consistent over time, and is easy replaceable since the mounting holes are the same year after year.
Power

6W | 10W

Flux

650lm | 1000lm

CRI

>Ra80

Optics

130°

CCT options

2 700K, 3 000K, 4 000K

Number of LED's

24

Life length

50 000h

Power supply

AC: 230VAC direct to mains

Flicker Percentage

(%)

Flicker Index

Surge protection

(Volt)

1000V on board

Module dimension

(mm)

TBD

Ideal applications

Outdoor
Downloads
---